Where to Buy Angostura Bitters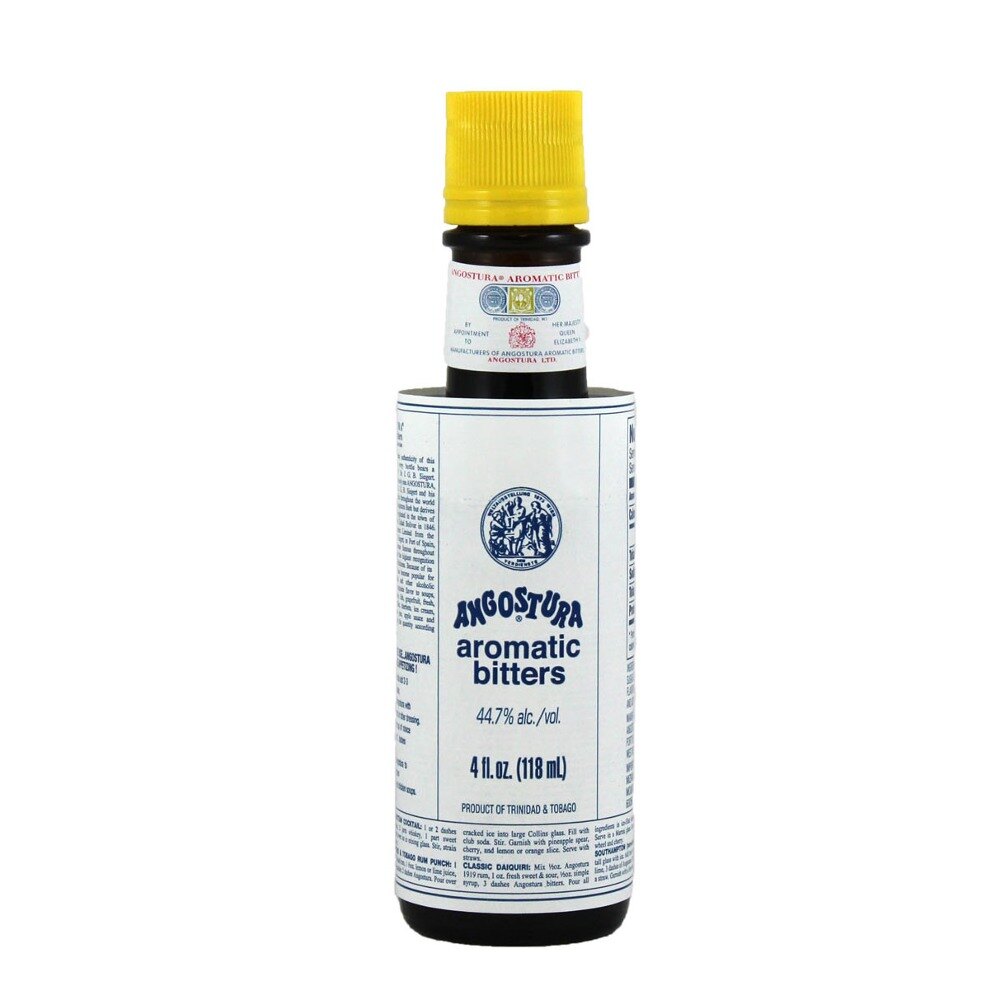 Angostura bitters is by far the most popular brand of bitters around the world. Angostura is used to marry flavors together in foods as well as being the preferred bitters for classic cocktails like the Manhattan. However, if you are in the market to purchase some Angostura bitters, you might find yourself waiting in line since it has been in short supply for some time now.
Produced in Trinidad, Angostura bitters' secret recipe is made from a variety of herbs and spices. A small 4 ounce bottle averages about 5 US dollars. This ingredient is essential at prestigious bars and restaurants but has become a hot commodity since it is in short supply. There have been speculations to the lack of finding Angostura bitters.
Company officials have said that due to a problem with the supplier of their bottles, production of the bitters fell behind but a new bottle distributor has been lined up and regular production should start again soon. In January 2010, the company reported to the New York Post that the Angostura bitters shortage would soon be over but months later, it is still in short supply. The shortage of Angostura bitters has caused bars to hoard their supplies and promote drinks that do not require Angostura.
Angostura bitters was developed by scientist Dr. Siegert back in the 1800s as an herbal remedy. But by the late 1800s, the bitters became a popular ingredient for exotic drinks. The company has since prospered from its humble beginnings and is now produced on a 20 acre complex in Trinidad.
Bartenders and chefs are having to adjust to the lack of Angostura bitters which includes turning to other brands. One good alternative is Fee Brothers brand based out of New York. But many bartenders say there just isn't a replacement for Angostura. Even with the hype of these posh bars and restaurants not being able to find Angostura for their recipes and pricy drinks, Angostura bitters is available at Amazon.com. A 4 ounce bottle averages $9 a bottle plus shipping but it is in short supply with only a few bottle being available at a time.
People who have stockpiled Angostura or have a few extra bottles in their personal stash are putting their extras up for auction on eBay. With several Internet sources available, Angostura bitters is not impossible to find but you may have to pay a higher price until the company begins full distribution again.
Sources:
http://www.angosturabitters.com/history.htm
Source:
Image Credit